CPIA Lecce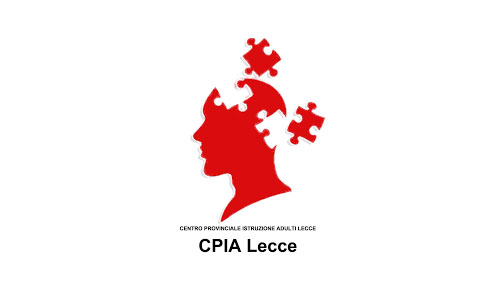 CPIA Lecce is a public educational institution that operates in Apulia, providing adult education courses for Italian language for foreigners and first level education paths.

The Italian language courses for foreign adults are aimed at obtaining a qualification attesting A2 level of the Common European Framework of Reference for Languages, elaborated from the Council of Europe. On the other hand, the first level education paths are aimed at achieving the final educational qualification of the first cycle of education and certification attesting the acquisition of basic skills.

In addition to the training courses, activities are added to expand the curriculum and extra curriculum, such as functional linguistic and computer literacy courses.

CPIA Lecce is also a accredited office of the Puglia Region as a Training Organization in the macro-types of IFTS, Social Disadvantage and Continuing Education; it is AICA Test Center for the issue of ECDL - E-CITIZEN - EUCIP certifications; it is an Exam Center for the issue of CELI Italian language certifications and didactics for Italian and Foreign Language and DILS-PG language schools with special agreements with Università degli Stranieri di Perugia; it is Regional Research, Experimentation and Development Center.

CPIA Lecce plays as primary activity the reception and orientation of both Italian adults who wish to return to the training circuit, both of foreign adults who want to learn Italian and wish to enter the cultural and working context in which they live. CPIA is therefore a stable, structured and widespread institutional reference point for the coordination and implementation of actions aimed at providing support for the construction of one's own learning pathways, for supporting the recognition of training credits and the certification of learning, however acquired, and encourage the use of guidance services throughout the entire life course.